I never really thought that writer's block was actually real, until recently I –
…okay, that opening's a little more Dear Penthouse Forum than I had planned. Let's change tack.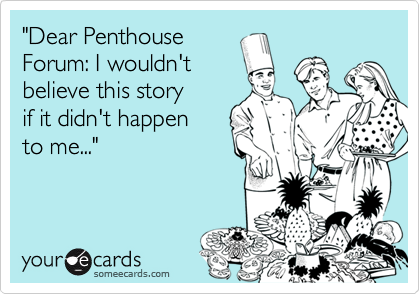 What is writer's block? Can it happen to you? How can you overcome it? Is it in fact a thing? I'm not going to answer any of these questions because every second writing blog already has an article on this and it's not like I have anything new to say on the subject.
What I will say is that it's never been a problem for me in the past. Procrastination, laziness and just not wanting to write have been problems for me, sure, and still are – but when I actually make the decision to write, sit the hell down and start working, the words come out and I can get stuff done.
Until lately. Now that my knee is healing (slowly) and I'm not hopped up on painkillers all the time, I'm getting back to the revision of Raven's Blood – or I would be if I was getting any writing done. Instead I'm opening files, staring at them and doing nothing, even though the plan is in my head and I already know what I need to do to the draft to improve it. It took me two weeks to write an outline for the revision, most of that spent sitting in my chair, frowning at the monitor and wishing I was already asleep.
(This is also why my blogging has been irregular. Well, that and laziness.)
What am I going to do about this? I could read any of those aforementioned articles, but instead I'm trying something more daring – I'm embracing it.
If my brain isn't ready to write, then dang it, I'm not going to force it. How is that going to make my final draft any good? Better to let the energy and ideas build up in my head – along with the occasional dash of self-loathing for being too damn slow, sure, it's a good motivator – until it hits some kind of critical mass and the explosion artfully slams my fingers into the keyboard over and over again.
Warmer weather might also help.
The upshot of all this is – we build up writer's block as being this thing we must fight and overcome if we want to write. But shit, son, it's not like people are gonna die if you don't finish Chapter 17 before Cup Day. Unless you're on a deadline, there's no harm – and maybe a lot of good – in cutting yourself some necessary slack and waiting for inspiration, energy or even just inclination come back to you.
If you are on a deadline, straighten the fuck up, you're meant to be a professional. Alternatively, fake your own death. It worked for Ambrose Bierce.
—
Another thing on my mind – pulling my head out of my butt with this here blog.
For a while now I've been trying to make this one of those Sage Writerly Advice blogs that you find online, because that's what writers are meant to blog about. It's what Chuck Wendig does, after all.
But let's be real here. Chuck's a friend of mine and I like his work a lot, but we can't all be Chuck Wendig because the weight of our beards would crack the Earth in half. And also because he's a full-time writer with an incredible work ethic and a dozen finished novels behind him, so he has stuff worth saying and people want to hear it. I, on the other hand, am a part-timer with a handful of self-pubbed novellas and too quick a tendency to paste in memes for comic relief. Which doesn't mean I can't share my thoughts and experiences, but there's only so much wisdom I have to drop.
Peter Ball, another excellent writer of my acquaintance, wrote recently about going back to the 'public diary' form of blogging, of just sharing thoughts and interests rather than Sharing a Teaching Moment every week. This has been on my mind of late, especially on nights when I have nothing of great import to disseminate with my adoring public. And I think if I pull the self-importance back and just, y'know, shoot the shit with all y'all a bit more, things might be more regular – and more fun – around here. Gonna give that a try.
Also, Peter's new Gold Coast urban fantasy novella Crusade just came out this week, and you should read the hell out of it. I plan to.