Hey guys! Let's talk about The Obituarist! You know, that ebook about the obituary writer who teams up with a slightly-mad WWII veteran and goes around interviewing his old squadmates just before they all conveniently wind up dead!
…wait, what?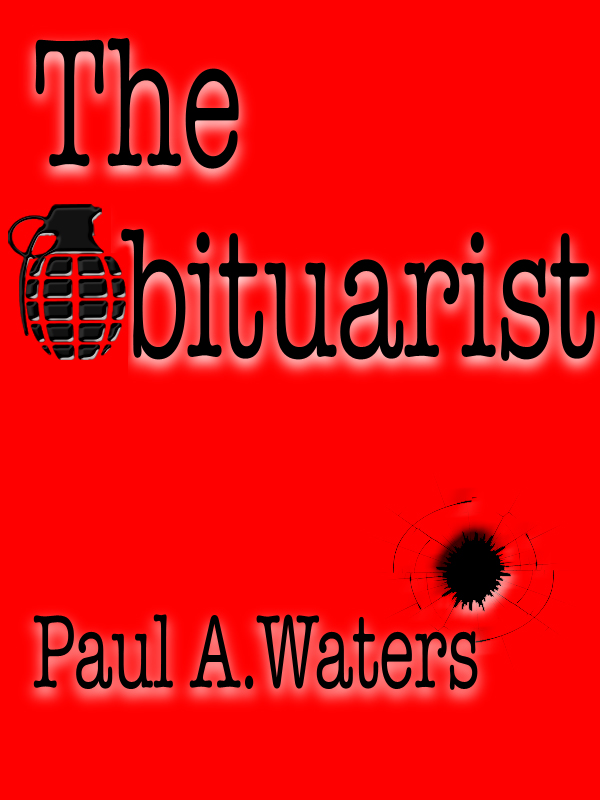 A few weeks after publishing The Obituarist, I got a heads-up from someone – sorry, I've forgotten who, but you know who you are – that someone else has just published a ebook with the exact same name via the same channels!
What are the odds? I mean, seriously, what are the odds? Does anyone have some data on that?
Of course I went and checked the book out, in case it was some strange Nigerian-scam copy of mine or something. But it wasn't. Instead, in a bizarre case of parallel evolution, author Paul Waters and I had both picked the same slightly archaic old term to use as the title of our novellas. And frankly, he'd used it more properly, whereas I'd made up a whole new meaning to suit my idea.
So what to do? Just ignore it? Well, that seemed a bit rude, so I sent Paul an email to say hello. In it, I said:
This isn't a 'cease or desist' or any nonsense like that; it's a good title and there's plenty of room for people to use it. And, to be honest, you use it more accurately than I do; I kept the term but changed the meaning to suit my own purposes.
I'm just writing because it's a funny coincidence and I thought you might be amused too. If I get any customers who buy my book by mistake instead of yours, I'll point them back at you; I hope you'll do the same for me.
He came back with:
I admit that I was gutted to see your title after I published mine. Though as you say, and I hope you're right, it's a good title. And your story is definitely different.
I'm looking at it as a funny coincidence too.
And since then we've been having a bit of a chat about epublishing and writing and the cor-blimey-strike-a-light-it's-a-funny-old-world of it all. Culminating in today, when he's written a blog post about the whole thing, and I'm doing the same. Because recursion is awesome.
I like Paul; he's charming and pleasant and he appears to be some kind of pirate DJ donkey from his blog avatar, which I cannot help but admire. So if you get a chance, go check out his Obituarist at Smashwords or Amazon; it's a short tongue-in-cheek thriller packed with shaggy dog stories in the best British tradition. And honour obliges me to note that his book is 24 cents cheaper than mine (although mine is longer).
So we've gone from a world short of obituarists to one crammed with them, but that's okay. It's not like there are a shortage of books from different authors with the same titles, as this LibraryThing article can attest. (And a quick Amazon check shows plenty of other books called Raven's Blood and Arcadia, but such is life.) I think we can live with the occasional moment of confusion.
And hey, at least I know what not to call the next book in order to stay on Paul's good side, because in his email he also said:
Blackwatertown is the title of a longer book I'm still trying to get published via more traditional routes. Please don't tell me you have one with the same name up your sleeve.
And I could only reply with the truth:
As it happens I lived for a time in a town called Blackwater – but I was about one year old at the time, so I have no plans to write about that!
100% true.
Of course, Townwaterblack is still unclaimed…