Tonight's going to be a quick one, folks, for reasons I will get into at the end – quick and composed of bits.
There's probably a dirty joke in there somewhere.
—
Inscribe is Darebin Council's annual arts/writing journal and newsletter. Last year I wrote an article on self-publishing which seemed to go down alright. It must have, because this year they asked me to contribute some fiction to the new issue!
The launch of the new edition of Inscribe is 4.30pm next Sunday, the 9th of December, at the Uniting Church in High Street, Northcote.  I'll be reading my short story 'For Sale, Baby Heads, Never Used', which is appearing in the issue along with 'Black Veil and Gloves'. Come along – it'll be a treat! Especially for those who like to hear stories read in a stammering, incoherent rush!
I'll get some practice in. I promise.
—
Just a reminder to check the various Next Big Thing authors I tagged on Wednesday – PM Newton, Sarah Jansen, Jessica Marsh and Tor Roxburgh. They'll be writing up their own contributions to the chain next Wednesday. And stay tuned for an interview with one of these ladies in the next few weeks!
—
I've been reading almost nothing but graphic novels for the last few months, and I'm reaching the point where I really want – need – to change gears and get back to prose. Comics are amazing, but they require a different mode of narrative and of reading, and I have to switch my mindset back to prose before I start breaking all my ideas down into panels rather than paragraphs.
That said, I've just started reading Fred Van Lente and Ryan Dunlavy's Comic Book History of Comics, and it's an absolute corker. This is a really engaging, entertaining look at the development of the comics field and artform over the years, from the 1920s to the early 2010s, that mixes genuine facts and quotes with appropriately-styled caricature art. Huge fun, dense (but not too dense) with information and pitched at a level that pretty much any reader can enjoy. Highly recommended.
I also really need to read Sean Howe's Marvel Comics: The Untold Story, which by all accounts is an amazing and in-depth look at Marvel in the 60s through to the 90s. Complete with all the bits about backbiting, lying, infidelity and fistfights. You know, the good stuff. Maybe I'll get it for Christmas.
—
I am not ready for Christmas.
—
Oh boy, Christmas!
And what better way to celebrate this most religious/secular/commercial of holidays than with the gift of free ebooks?
From now until the end of the year, you can download both Hotel Flamingo and Godheads for free (TOTES FREE) at Smashwords! Just follow the links and use the discount codes – QK88W for Godheads and DN72A for Flamingo – at checkout.
And don't forget that there are six of my short stories free to download there as well, from the thriller 'Pension Day' to the absurdist 'The Recent 86 Tram Disaster' to the Obituarist tie-in 'Inbox Zero'.
(The Obituarist is not available for free, sorry – but if you did want to give someone a social media crime story for Christmas, then surely $2.99 is not too onerous a cost for those you love. Go on. Buy it for them. Show them you care.)
Ho ho freakin' ho!
—
Some of you may be thinking 'Didn't he give away the same ebooks last Christmas? Where's something new?'
And that brings me to my last point, which is that I really, really need to get back to work on Raven's Blood. Because it has been more than six months since I finished and published anything, and the time that I could coast on that has long since finished.
I've set myself the goal (as stated in my last post) of finishing the first draft by the end of January. There, I said it – you're all witnesses. And that's doable, since this is (probably) a novella of 30 000-odd words; I can certainly handle that in two months.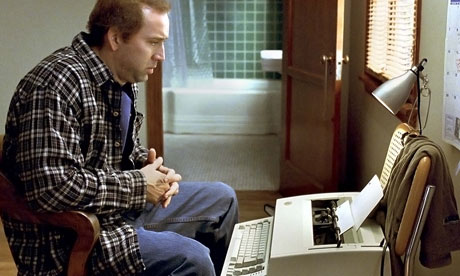 But not if I'm losing 2-4 hours each week by writing two 1000+-word blog posts.
Because of this, I'm cutting back to one post a week for the next couple of months, and probably shorter, pithier posts at that. Hopefully this won't tear anyone's heart out too badly; they can repair that kind of damage with outpatient surgery these days, I'm told. There'll still be posts, and not just bitty ones like these, but I'm only going to write them after I finish my scheduled chunk of draft-work first, as per my advice from last weekend.
So it's heads-down-bums-up for a while. Please forgive the silence. I hope to have something awesome to show you at the end of it.