And so at last we come to the end of my essays/diatribes/polemics on character. And there was much rejoicing!
Well, actually I received a number of kind words about the last instalment, so the self-deprecating thing is probably a bit silly. I'll try to cut back on that.
But yes, this is the last thought that occurred to me way back at Continuum when talking about storytelling and roleplaying. And I think it's the most important thought, the one that (for me) sums up the core notion of how characters operate in narrative, how they can be used to communicate that narrative to the reader, and what makes a character engaging and interesting rather than just flat and dull. It's not an original thought, it's one I've seen said many times before, so this is me joining the chorus rather than dropping some knowledge on you out of a clear blue sky – but still, it's a notion that bears repeating and discussing many times over in different groups.
Here it comes. You ready?
Character is action.
Whew. Glad I finally got that off my chest.
Character is not what you are, what you look like, how you dress or what you think – character (in the sense of fictional characters within a narrative) is what you do. Character is not about nouns, and it's sure as hell not about adjectives. It's about verbs.
Now, of course, when I talk about 'action', I don't just mean dudes jumping sideways through a door in slow-motion while firing two guns at once, although goddamn I love shit like that. (Face/Off was on TV last night, and if you don't like John Woo movies you don't have a soul.) I mean any kind of situation where the character acts upon her external environment and attempts to change it in some way. The leadup to that action, the process of it, the fallout from it, the internal changes that cause and follow the act… that all embeds character into a narrative and into the head of a reader more than anything else a writer can do.
What's action in this context? Well, here's a non-exhaustive list of examples.
Making decisions: It can be finally mustering up the courage to hit on a girl in a bar or sacrificing yourself (or someone else) to the Balrog to let the rest of the party escape. The act of making a decision – and then following through with it – is pretty much the most fundamental unit of character-revealing action. A decision has a why and a how, a before and after; it's the first domino from which a narrative thread cascades.
Making bad decisions: Honestly, there's little I love more than when characters do the wrong thing, especially when they choose to do it, especially especially when they know it's the wrong thing but they do it anyway. Our failures do at least as much to define us as our successes, and the consequences of failure usually make for a more gripping narrative.
Engaging in conflict: Decisions and actions can be made without opposition, sure, but they're not as exciting as actions that put one character in conflict with another. At the end of the scene, someone will get what they want and someone won't – which means you get to demonstrate what each character wants and what they'll do (or won't do) to get it. Win or lose, character pulses out of conflict.
Falling in love: Or falling out of love. Choosing to give a kidney to your brother – or not to. Emotional acts aren't as obvious and flashy as fight scenes and car chases, but they're more likely to speak to a reader's own experiences and desires – and despite being low-key, they're also more likely to cause direct changes to the behaviour and actions of other characters throughout the narrative. You shoot a guy, he's out of the story, but if you break his heart he can still be there until the last chapter.
Reacting to situations: There's a stated truism that proactive characters are better than reactive ones, and there's a wisdom to that, but nonetheless the way characters react in situations that they don't control communicates at least as much as the way they operate when they're in charge. There's an urgency to scenes where characters are in danger, where they have to act in order to get out of trouble, and perhaps have to do things that aren't optimal or morally/emotionally comfortable. We are most ourselves when we panic.
Straight-up kicking a motherfucker in the face: And sometimes action really does mean a fight, at least in those narratives where it's appropriate. (I might have enjoyed Jane Eyre more if it had car chases and karate, but I'm prepared to be in the minority there.) Why you fight, what you fight, how you fight, how you feel before/during/afterwards – these are all incredibly effective, visceral points of character definition. A powerfully-written single-page fight scene will communicate more about your character than ten pages of description and dialogue. This is one reason why superhero comics have endured for 70 years – because they demonstrate characters through action, conflict and cool fight scenes, and that combination can hook almost anyone.
These, on the other hand, are not examples of action:
Dialogue: Yes, talking is an action. But it's not action that impacts the narrative, so much as it is the mechanism through which one character attempts to act upon another. Dialogue can provide a context for action, and it can accentuate character through voice and mannerism, but that doesn't do as much to impart character as action. If a character says one thing and does another (or does nothing at all), the reader will base their impression of the character on what they do, not what they say. If you want the character to be a hypocrite, that works – but if you don't, then actions speak louder than words.
Narration: Narrative voice is dialogue written into the fabric of reality. It's hugely important to narrative, and it's something I focus on a lot – but in the end, it's the character (or the author) talking to the reader and shaping the context of the narrative. You still have to have things happen within that context to impart character, and you still have to marry the voice of the character with their actions.
Backstory: Oh christ, not this again. But I bang on about it for a reason. Actions in the story happen within the current narrative, while actions in the backstory happen outside the narrative. They're already finished, and telling us about them is another situation where you're talking to the reader, not demonstrating through action. If your character's backstory is that he's a great ninja assassin, but he never flips out in the narrative and kills people, he's just that guy on the internet who claims to be a martial arts master but is actually a 14-year-old dressed in acne and a dirty Megadeth T-shirt.
Really boring actions: Okay, sure, choosing what to wear is a decision, and turning left rather than right in the dungeon is an action. Technically. But if the action in and of itself is not enough to interest the reader, the fact that the character makes it is unlikely to make it any more interesting, or communicate anything meaningful about the character. These kind of innocuous acts and mundane decisions are the packing foam of prose, at best, and just tedious layering of colour at worst.
Thinking, sensing, emoting or being: I got in trouble in a lit class once for saying that a David Malouf novella needed more action. I didn't mean that it needed more tits and explosions (although that would have helped), but that the narrator spent the whole book watching, thinking, feeling emotions, and then never doing anything about what he saw/thought/felt. This is the trap that bad literary fiction falls into – that it's all about internal states, but never pushes those internal states onto the external context of the narrative. Which is boring. If your character spends most of their time watching and thinking, but not doing anything based on that knowledge, start again. If most of your sentences use identity verbs like 'is' and 'am', rather than strong verbs that push the narrative forward, start again. If your character hurts and loves in a vacuum, let them explosively decompress and start again.
Alright. That's enough of a checklist of dos and donts; I'm starting to feel like Robert McKee up in here.
Let us end, as usual, by referring to Batman to bring the point home.
Is this Batman?
Billionaire Bruce Wayne's parents were killed by a gunman when he was a child. Now he dresses in a black costume every night.
No, it's not. It's half a description; it's not even the shell of a character. You have to complete it by adding action:
Billionaire Bruce Wayne's parents were killed by a gunman when he was a child. Now he dresses in a black costume every night and fights crime to protect others.
The difference is plain – and so is the fact that if you keep the setup but change the action, you get an entirely different character:
Billionaire Bruce Wayne's parents were killed by a gunman when he was a child. Now he dresses in a black costume every night and robs banks for thrills.

Billionaire Bruce Wayne's parents were killed by a gunman when he was a child. Now he dresses in a black costume every night and spies on women as they shower.

Billionaire Bruce Wayne's parents were killed by a gunman when he was a child. Now he dresses in a black costume every night and pays prostitutes to poop on his chest.
(Batman, I'm really sorry about this. Please forgive me.)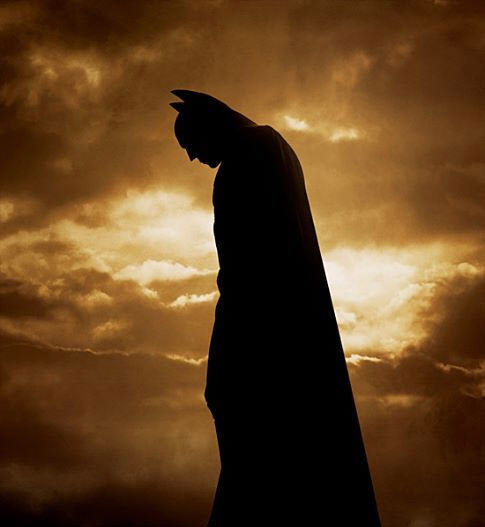 If character is an equation, action is the operation and the equals sign that leads to the result. If character is a Frankenstein monster, action is the lightning that turns it into a roaring monster rather than a collection of hooker parts gathering dust in the lab.
Characters move. Characters change. Characters do things. And when they're not acting, they're just a pile of nouns squatting on the page, waiting for a verb to make them live.
Make the nouns dance.
—
Sorry for not getting a Thursday update in this week, by the way. Stuff crept up on me and took up all my time. Hopefully this extra-long post (1800 words, for fuck's sake) has made it up to anyone who was let down by my silence.
What shall I talk about next weekend? Not sure, to be honest. But I think it's time to give this constant banging on about narrative and writing philosophy (and Batman) a short rest and talk about something else for a post or three. Will think it over.
As always, if you've got feedback, suggestions, praise, angry rebuttals or recipes for potato qorma, please go crazy in the comments. I need validation, guys.