I don't revise my work very much. Wait, scratch that, it makes me sound like a terrible writer. I mean, I revise my work all the time – while I'm writing it. I'm constantly tweaking, polishing, deleting and rewriting my work as I go, which is one of several reasons why it takes me 20-3 freaking years to write a book.
(The other reasons: day job, energy levels, easily distracted by games, drunk all the time.)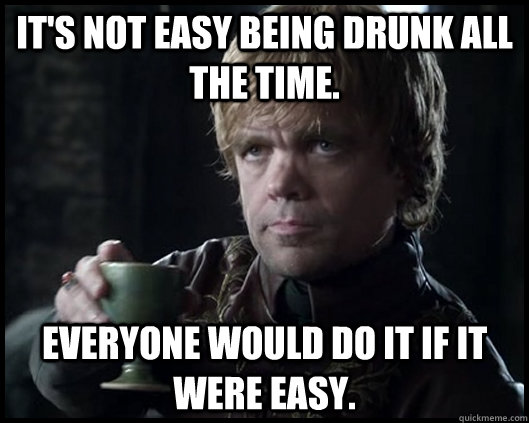 But I don't tend to do a lot of heavy after-the-fact revision – except for right now, when I'm revising both The Obituarist II (due to be published next week!) and Raven's Blood (due to be published if the fates are kind!). Yes, I'm elbow-deep and mucking out the word-stables in an attempt to clean the horse poop off these drafts, and it's clear that my metaphors are not yet fit-for-purpose in 2015.
Anyway – yes, I am working on making my writing better. And if you too are trying to do that, and feel the need for some tips and advice from someone with no more claim to authority or expertise than the adorable dog sleeping at the end of his desk, then read on and marvel.
Read it like a virgin
I think the single best way to start a revision is to read your entire draft manuscript, start to finish, as if you were coming to it for the first time, just as your alpha-readers did, just as any reader would if you were foolish enough to upload it to Amazon right now no stop don't do that. Take a virgin eye to your work, looking for the bits that don't work (and relishing the bits that do) and being honest about how well it all hangs together. Don't let yourself think excuses like this confusing scene in chapter 2 will totally make sense after I read chapter 9 or the worldbuilding in these five pages of exposition is utterly vital, because no-one else is going to cut you that slack. Read it, decide whether or not you actually like it, and then get to the business of making it better.
Slice away the weak spots
Pretty much all drafts (mine included) have big problems – dull characters, confusing plots, every single thing being awful – and little problems. Start with the little problems – the repeated phrases, the excessive adjectives, the punctuation errors, the way half the dialogue starts with 'Well,…' and yes I am pretty much talking about myself here. These little moments of weakness are pretty easy to fix and they get you into the mindset of revising so that you gain momentum for the more systemic issues. Think of these small victories as the mooks that protect the end-of-level boss, and your revision as a rising swagger of heroic power. That unnecessary comma? DEAD. His friends? DEAD. The flawed book that commanded them? BRING IT.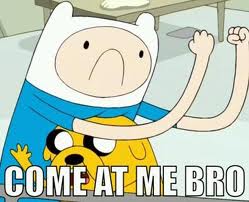 Re-connect all your pipes
Structuralists and screenwriters talk about 'laying pipe' – putting information in one scene that pays off or unfolds in later scenes. It's about more than just clever foreshadowing; it's that consistent logic of narrative that means a story makes sense. But pipe isn't always laid down cleanly and perfectly in the first draft, as you forget about old ideas and introduce new ones that aren't fully justified yet. The revision process is the time to finally work out the path you want this story to follow, and to backtrack, reorient and trailblaze so that the map is clear all the way from start to finish. That might mean deleting plot bits that didn't pay off, or inserting new bits of data in the first half to give stuff in the second half a solid foundation. Then all your pipes will connect up, and your book-water will flow cleanly rather than dribble as stinky effluent from cracks in the middle.
I'd like to apologise for my metaphors. And I wish I could say they'd get better this year.
Kill your darlings, yes, but also birth new ones
Revising is not a time for sentiment. It's a time for ruthlessness and no weakness, a time to delete (or at least cut-paste into another document) anything that isn't making your book better. But it's also a time for creation, because just cutting and flensing is probably going to leave you with a bloody skeleton rather than something readable. Writing small inserts (see above) is just the start; you may need new pages, scenes or whole chapters to make the story better. (Both my works-in-progress needed a new chapter, and Raven's Blood may end up needing more.) If this is the case, then write them. Duh. Occasionally I hear advice like 'your final draft should be 10-20% shorter than your first draft'. No, your final draft should be good, and if that means it's as long or longer as the first draft, but all-killer-no-filler rather than a box full of Hamburger Helper, then you're doing the job right.
Don't fix what ain't broke
And speaking of dumb writing advice – some pundits say that you should rewrite everything, that the first draft is a 'vomit draft' or an outlining exercise, and that the second/third/eighth draft should be written from scratch. Good luck to 'em if that works for them, but for my part, fuuuuuuuuuck that. A flawed draft is not a piece of mouldy fruit that is irrevocably riddled with bacteria; it's a work of craft that can (probably) be improved with time and effort. Your draft has good stuff in it, probably more of it than you thought while writing it, and you should retain that good stuff rather than ditching it. Embrace what works and be proud of it – and then focus on lifting the rest of the work to that high bar you've set for yourself.
—
Next week: BIG IMPORTANT STUFF
DEPENDING ON YOUR DEFINITION OF 'BIG'