2016.
Christ.
It's been a bit horrible so far, hasn't it?
Bowie died; Prince died; a whole lot of innocent people died in Brussels, Orlando, Manus, the Middle East and everywhere else that innocent people try to live in peace. The UK voted to smash European unity, along with the careers, relationships and lives of millions of people around the world. Next week's election doesn't promise much joy no matter who wins, and there's still a possibility that Trump will become US president.
Some days it seems like the world keeps getting crueler, darker and colder (while also heating up), and there's so little any of us can do about it.
…not a very jolly way to start a blog post, but it's been on my mind a lot.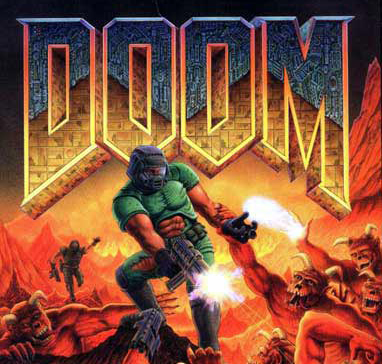 —
As for my 2016, it's not anything comparable to all of that. My problems are the smallest potatoes you can imagine compared to the real, society-shaking and life-threatening issues other people face.
But with the mid-point of 2016 just days away, I still have to say that this year hasn't been so great.
You may remember that I quit my day job a couple of months ago, which was working as a publisher in the education industry. That was the culmination of about a year of just not enjoying my work, for reasons I'm not going to get into, and of getting more stressed and unhappy with things as time went on. I reached a point where the only way to fix the problem was to cut it open like the Gordian Knot and walk away. And I stand by that.
But the ramifications of that situation – and that solution – are still affecting me.
—
I ended last year by saying that I wanted – that I needed – to become more professional in my writing practice, to treat writing as a job rather than a hobby.
So far, I have failed in that.
Instead, I've treated writing as a delicate flower of creativity that can only blossom when conditions are 100% perfect. Work getting me down? Too stressed to write! Work non-existent? Too stressed (and lunchtime-drunk) to write! Work coming in from freelance sources? Too busy to write!
End result? Nothing gets done. Nothing gets written, nothing gets finished; no opportunities are opened up and followed. (Well, maybe not no opportunities, but my follow through is still lacking.) I keep tinkering around the edges of Raven's Blood, I've made minimal progress on Raven's Bones and I've yet to think seriously about writing a third and final Obituarist novella.
It's like there's this gap between where I am and where I need to be, and even though I know the conditions on both sides of the gap, what would bridge the gap and what needs to be done to build that bridge… I just can't build it. I can't summon up the focus, motivation and energy to do what I know needs to be done to get me to where I want to go. And I can't work out why, and it's frustrating the hell out of me.
Self-sabotage is the worst kind of sabotage.
—
And yet, I'm honestly not here just to whinge; I think a lot of things are looking positive.
(I have to believe that; I'm not wired to accept my own negativity. It makes life complex. But mostly cheerful.)
Yes, I have a problem; yes, I'm standing on one side of a broken bridge. But the bridge can be fixed, the problem solved; the fact that I have been failing doesn't mean that I have to keep failing. I'm the only thing in the way of my own professionalism, after all, and I can change. I've been trying a lot of time/effort management tools and techniques, from journalling to scheduling to yelling at myself for being crap. None of them have worked as well as I wanted them to yet, but they may still pay off – or I might find something new that does the trick, so long as I keep looking. Freelance work is going to keep taking up writing time/energy as long as we have rent to pay, but I can work on mitigating the loss, and planning effectively for when I go back to full-time work.
The bridge can be repaired. A new one can be built. Fuck it, I can just learn to jump real far.
As for missed opportunities… I spent a lot of time over the last few months in discussion with a publisher about the Ghost Raven series. While they eventually decided not to proceed with it, the process of pitching, discussing, re-visioning and revising the project was incredibly useful and worthwhile for me. It made me see ways I can improve the book(s), helped me get a better grip on the YA market and genre, and opened up new publishing contacts that might be interested in seeing future ideas and pitches from me.
It also helped me realise that approaching individual publishers myself isn't the best use of my time or efforts, which need to feed back into the actual writing. So I'm switching focus towards finding an agent who can do that for me, and do it better; I've spoken to a few author-peeps about how they did that, and I'm working on a query package and a list of appropriate people to contact.
I've fiddle-faffed around for six months. I admit that. But I still have six months left.
—
To recap, then:
First half of the year: I didn't get much done.
Second half of the year: Same goals, different methods. They may not work either. But I'm still going to give 'em a try. If only to stop 2016 from sinking its venomous fangs all the way into my spine.
Yes, I will wear this if I have to.
I will also try writing more, and better.
We'll see which tactic works best.