Hey folks!
So last update was a bit downbeat, even if I tried to look on the positive at the end. (I'm a regular Pollyanna like that.)
Things haven't substantially changed since then, but my mood is better and I'm even more inclined to accentuate the positive. So on that note, and because I can't think of anything too substantial to talk about this week, let's talk about some Things What Are Pretty Good.
Freelance work
I'm getting a fair bit of it! And people have actually started paying their invoices this week, which is awfully nice.
I also worked last Saturday at the election, spending the day issuing declaration ballots at a local polling centre. That was kind of fun and interesting for a large part of the day – you get to chat to people and get a feel for their character when you're asking them where they live and finding their voting papers. Once the polls closed and we had to spend almost seven freakin' hours reconciling paperwork, counting votes and sorting the gigantic Senate ballots into messy piles (above the line, below the line, informal, drawings of penises and angry screeds)… that part was less fun. And very tiring, which is why I didn't post anything last weekend.
I have stories I could share about that experience, but I think I'm legally prohibited from doing so publicly. If you see me in person, buy me a beer and I'll explain to you how awful democracy is, and why it took a week to work out a government.
Writing work
Still not a huge amount of progress on this lately, since overlapping freelance gigs have taken up a lot of my headspace, and I gotta make that cheddar somehow. Still, I've been working on tweaking the dialogue in Raven's Blood to make it a little less archaic for some of the characters. I was trying to invoke a bit of Elizabethan manner and idiosyncrasy in the characters' speech patterns (especially swearing), but on reflection it's more important to keep dialogue accessible and immediate, at least for the viewpoint characters. (Plus it lets me show immediate contrasts between them and more mannered, formal characters.)
Once I do the dialogue revision, the next thing is to get this book in the hands of a few agents and go the hard sell on the series. I've been researching appropriate agents for this kind of work, and I'm pulling together a query letter and book/series pitches into a package. Soon I'll be releasing it into the wild – or at least emailing the names in my spreadsheet.
Yeah, I got a spreadsheet. That's how you know I'm serious.
Books
I'm still trying to improve my reading practice and schedule reading time; some days I'm better at it than others.
Right now I'm most of the way through The Squared Circle, David Shoemaker's history of professional wrestling in the 20th century. Specifically, looking at that history through stories of dead wrestlers. That sounds grim, and it is terribly sad in places, but Shoemaker's writing is both intelligent and compassionate; he uses the stories of the dead to show how they shaped (and still shape) the land of the living.
There are also piledrivers.
I've also been reading Jeff Vandermeer's Wonderbook, a really fascinating writing guide that focuses more on inspiring and shaping imagination than it does on rules of grammar, plot construction or time management. (Although those are in there too.) Beautifully illustrated, engaging written and at times appallingly irritating, I don't agree with everything in it but I want to keep reading it. Sadly it's back at the library now, but I'm going to overcome my cheapskate impulses once I get another freelance cheque and buy it (along with Vandermeer's more prosaic Booklife, which is about effective practice) for some sustained deep reading.
Music
I just keep listening to Grimes' Art Angels over and over again.
You know how it is.
Games
I'm about to start running a short game of the World Wide Wrestling RPG, as I continue falling back into the world of pro wrestling I left a decade ago. However, this game is set in a haunted RSL, with wrestlers that include a werewolf, a glitter-addicted alien and a puppy summoner, so I think it will be less tragic than mid-00s WWE.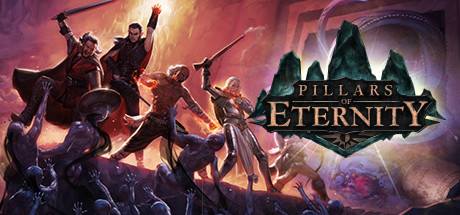 I've also been playing a bit of Pillars of Eternity, a CRPG that I've been wanting to play for a while and that was finally on sale. It's a modern game in its own setting that reuses the style (and most of the systems) of old D&D CRPGs like Baldur's Gate. It's an interesting one, and there's a lot to like in its plotting and development; it's a great lesson in how to draw multiple stories, characters and situations out of a tight set of consistent themes and motifs. It's also a great lesson in how execution can undercut mood, and how catering to the whims of 70 000 Kickstarter patrons can damage both story and gameplay.
Hmm. Might write more about it when I finish. Probably in a few months.
MY POKEMANS LET ME SHOW YOU THEM
Um, I mean… the local wildlife is kinda weird in this suburb.
—
So anyhoo, that's what I'm up to.
Check back soon and see whether I have anything interesting to say.
It's gotta happen eventually.