Heya, everyone.
After the last couple of very long posts about writing philosophy and the like, I feel the need to kick back with something light for this mid-week post – and something much easier and quicker to put together. (Although it's still over 1000 words. I really suck at brevity sometimes.)
So, in no particular order, here's a bunch of things that I've been doing, seeing, reading or planning.
It has pictures! I promise it won't be boring. Well, not that boring anyway.
—
Writing
So I said I'd get back to work on Arcadia, and I have – but I haven't worked very hard on it. Too many other things on my plate in the last couple of weeks.
So here's the pitiful update to the wordcount tracker:
Less than 1000 words over the course of two weeks. You may feel free to call me a useless dickhole.
Mind you, I did a fair bit of other writing with two long posts here. And neither of those were as long as the extended essay/rant I wrote on my LiveJournal a couple of days ago about – of all things – the upcoming reboot and relaunch of the DC comics superhero universe.
Yes, that's the one with Batman. You may have noticed that I am a guy with Opinions About Batman.
Anyway, I find I'm more comfortable talking about that sort of thing – both bitterness and nerdiness – over on LJ than here, where I want to keep the focus on what I create (and think about creating) more than what I do for fun. Or rage.
In any case, there's some 2300 words there about how grumpy I am that they're giving Superman shoulderpads and a plastic suit; read at your peril.
—
Reading
Continuing on the supers bent, I'm reading Grant Morrison's Supergods, his treatise on the superhero concept and how it reflects core drives and elements of the human condition.
It's interesting stuff, hampered a little by a lack of focus – or more precisely a focus spread across three or four separate works. There's a history of the superhero comics industry and genre, an autobiography of Morrison, a discussion of his philosophies about superheroes and society, some material on chaos magic and use of magical thinking, and at one point a 14-page essay on which is the best Batman movie. (He liked The Dark Knight, but then again so did the rest of us.)
I'm enjoying it, certainly, but I think I was expecting more. Perhaps unjustifiably. It'd be intriguing to see what readers with less knowledge of comics history, and of Morrison's body of work, make of it.
I've also been reading a comics series called Scalped, and holy shit you guys, this is some great stuff. It's a crime comic set on an Indian reservation ruled by corrupt tribal elders and plagued by drink, drugs and general hopelessness. Then along comes a shitkicker former resident called Dashiell Bad Horse – surely the best name any character anywhere has ever had – to stir up trouble, largely against his will, but in part because he just can't help himself.
This is violent, hardboiled grindhouse crime that is at the same time clever and layered. Writer Jason Aaron brings a grounded, merciless edge to everything, writing about bloody fistfights and meth lab raids while simultaneously exploring themes of family, spirituality and the weight of history. Artist RM Guera fleshes that out with moody, rough-edged pencils and a controlled colour palette that occasionally opens out to show the liberating (or suffocating) landscapes and expanses of the reservation.
Really enjoying this stuff. Read it if you like to see people yell motherfucker while getting their head broken open, but still want to feel like you're partaking of something with intellect and merit.
—
Watching
I'm very bad at watching TV, which I know sounds weird. I can't be arsed watching it on my own; I have to have someone there with me to share the experience, or else I get bored and wander off to do something more interactive like read, play video games or bitch about comics on the internet.
Anyway, watching the new Doctor Who series – and by that I mean the Eccleston one – is high on my to-do list. I also want to check out Leverage, which I hear is really good, and Bored to Death. And I'm just waiting for the second season of Community to come out on DVD so that I can grab it straight away.
Anything else I should be checking out?
Listening
I've been more or less obsessed with two albums for the last 3 months – My Chemical Romance's Danger Days and Los Campesinos!' Romance is Boring.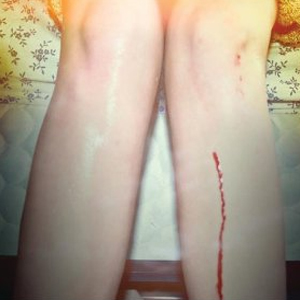 This seems to imply that I am in fact a 22-year-old art school student, rather than a 40-year-old editor and writer.
Ah well.
Anyway, these albums are awesome, but I'm no music journalist so I'll leave it at that.
—
Other Stuff
Cameron Rogers posted some extraordinarily kind things about me and this site last week, which was hugely flattering. I rather love his statement that I write 'like an eloquent, furious Soviet'. I'm not 100% sure what it means, but it sounds fucking boss. I'm contemplating returning the favour with some kind of interview or Q&A with Cam in the next week or two. We shall see.
I'm taking a week off from the day job, in order to avoid going mad and stabbing someone after five straight months of editing maths textbooks. During that time I plan to ride a few bike trails, work on Arcadia (and get more done), and write an article for Inscribe, Darebin Council's quarterly journal on local writing and writers. That won't come out until November (silly print media), but it's hugely flattering to be asked to contribute.
I might also put together some more free fiction for the site and for Smashwords. We'll see how time shakes out.
—
Your Turn
So, what's happening? What are you reading, watching, playing, attending or having inappropriate relations with? Comment now, don't be shy.
And stay tuned for Sunday, where I talk about a subject dear to my heart – grammar and punctuation. You have been warned.