Hi folks,
Just a very quick, very half-arsed update tonight. Why? Because I am hard at work WRITING.
Specifically, I am writing a new Kendall Barber/The Obituarist short story, 'Inbox Zero', with an eye towards having it finished and up online for completely free download this Sunday night. That's right, you heard it here first; refocus your browser onto this site in just three nights to read a cracking 2500-odd words about death and the internet featuring everyone's favourite social media undertaker.
But that won't happen if I don't finish this first draft tonight and then shop it around my alpha readers for feedback. So, you know, no time for love, Doctor Jones.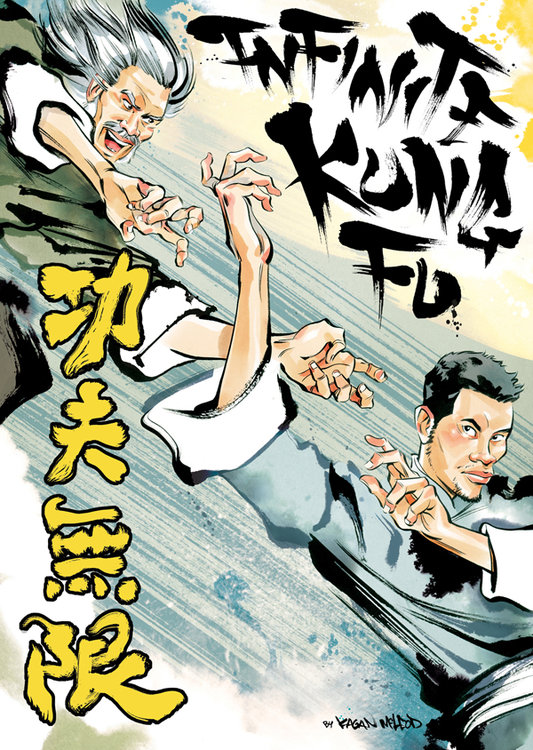 Well, okay, time for one bit of love – love for the amazing graphic novel Infinite Kung Fu, written and drawn by Kagan McLeod and published by Top Shelf. I read this last week, and it is incredible. It doesn't just have some kung fu. It doesn't even have a lot of kung fu. It has INFINITY kung fu. And if your heart is so dead that you cannot take joy in seeing a P-Funk grandmaster pull off his own arms in order to execute flawless kata against the legions of the undead, then what the hell are you doing reading my blog?
Honestly. Some people.
Anyway, Infinite Kung Fu is more than 400 pages long, it costs like 25 bucks (maybe $35 in Australia) and it is MADE OF WIN. You should read it.
And now, back to work.