And we're back(!), with more talk for newcomers about what's involved in crafting 'D&D stories' (i.e. playing D&D and games like it), and more evidence that I'm really shit at maintaining a regular schedule.
Before we get started, let's revisit my definition of D&D stories:
action-adventure fantasy stories about larger-than-life characters solving problems by going to dangerous locations and defeating antagonists
The last few posts have drilled down into the first half of that description, looking at how different games alter those parameters. Now it's time to look at the second half, and it's here that we leave different game rules behind to investigate something else – game settings.
Why setting matters
Tedious people in creative writing classes often say 'plot is character' in self-satisfied voices, and if I was one of them I might respond with 'setting is story' before steepling my fingers and peering over my glasses.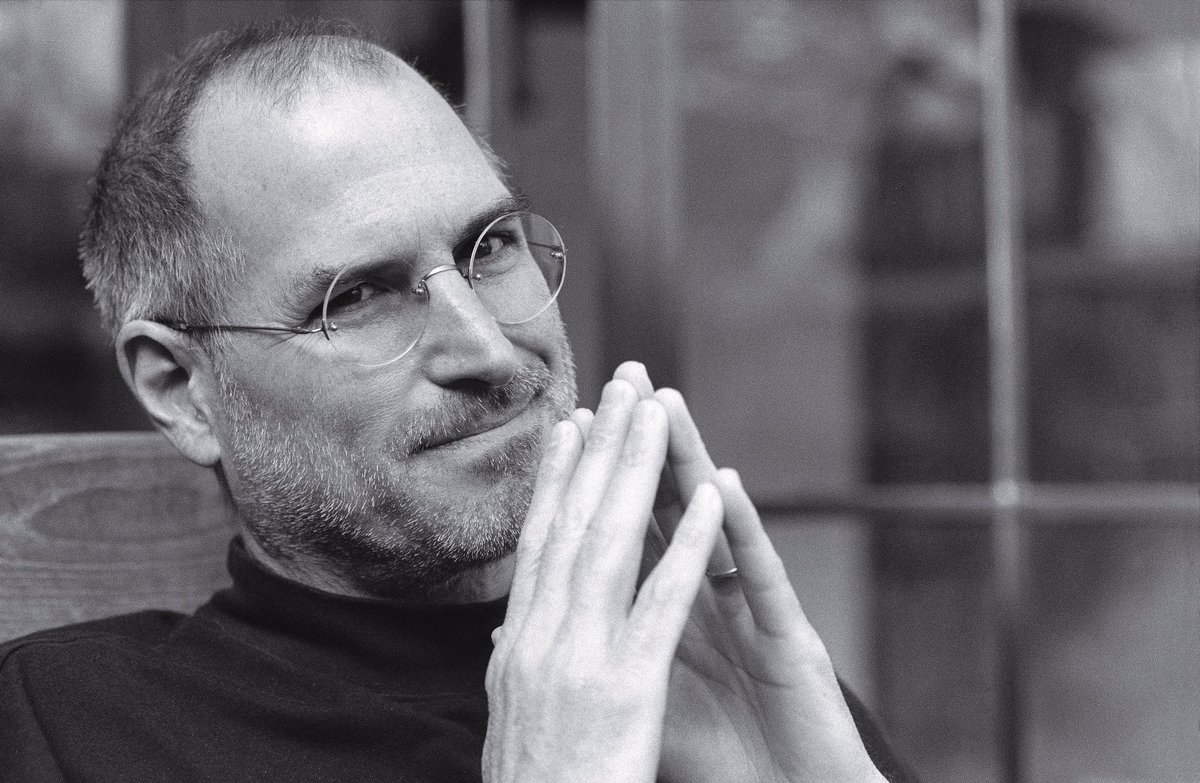 Fantasy worlds (which I'm just gonna call 'settings' from now on) provide the vital context needed to both create and interpret fantasy stories. A fantasy story needs to make sense – logical sense, narrative sense, emotional sense, all the senses – within the rules of its setting, and the more defined and specific that setting, the less likely it is that that story would make sense within a different setting. The Lord of the Rings doesn't work as a World of Warcraft story. A Wizard of Earthsea doesn't work as a Witcher story. And the first Dungeons & Dragons movie doesn't work as… well, much of anything.
That said, game settings tend to be a little more flexible than film/novel settings, as the folks playing can choose to make room for new concepts. Within a game, setting is most important as a theatre for establishing and communicating tone, which is emerging through these posts as a pivotal aspect of game stories.
Setting impacts tone in three major ways:
Environment: What physical locations and problems does the setting present to the characters? Do characters explore castles and catacombs, or are they delving into fairie grottoes and elemental demiplanes? Is the world verdant and green, or blackened by centuries of magical warfare?
Opposition: What antagonists do characters confront? Are they fighting humans (or human-ish people) and wild animals, with the moral quandaries that could imply? Are there dragons and demons and tentacle monsters, the dangers of a magical world? Is it time to smash some robots and zombies without feeling any guilt?
Uhh… I guess Fantasticalness?: How strange, magical and fantastic is the world in general? Does it closely resemble our own history, except with elves and magic, or does it drastically diverge into new territory? Are there gods, prophecies, mecha, talking stones, whimsy, 18 different kinds of elf etc., and how do folks feel about this?
By establishing these points, and communicating a tone that everyone (hopefully) accepts and understands, your game's setting becomes its shared imaginative space, the place within which story happens.
Given that – what setting should you use?
The one in the book
The simplest option, and the one that's genuinely the best option for the vast majority of games, is to use the setting that comes packaged with the game you're playing.
If your preferred D&D is actual D&D, the setting roughly sketched in the 5E books is The Forgotten Realms, a big kitchen sink full of all the fantasy stuff you could want, a bunch more stuff you don't want and can ignore, and characters with names full of apostrophes and excess Z's. There's also a horny wizard who's very important.
If you're playing a different game, such as one of the many I suggested earlier, most have a chapter or two about their own setting, as well as a bunch of implied detail throughout the book – enough to get everyone in the right imaginative space. However, others have very small setting bits (e.g. Journey Away and Tiny Dungeon), or just frameworks for building your own setting (e.g. Quest and Beyond the Wall) – if you're playing one of these games, you may need to put in more work.
The advantage of using the offered setting is that it's easy, and yes, easy is a good thing. Don't ever feel bad for taking the easy option, especially since what will really shape the game/story is the energy players bring to the setting, not vice versa.
Established settings also give you the change to go deep into established lore – usually by buying more books – and that might be a thing you enjoy. However, this can also be a downside; a big setting can make GMs and players feel like they have to master a world of knowledge and use all of it, which is a) wrong and b) intimidating (even though wrong). Don't let the setting call the shots!
One from a different book
What if you like the game system/conceits but not the setting, because you find it too big/dull/commercial/full of horny wizards? Junk it and use a different one! The world is waist-deep in fantasy RPG settings just waiting for someone to take them out for a spin. Start here if you like – more than 5000 setting books (in PDF) for various games and systems. Most of these don't have the lore-filled, supplement-laded settings of major game lines, so they lack that intimidation factor.
If you're playing 5E D&D then you have an immediate advantage – a great many of these settings are written (or rewritten) with that system in mind, so you don't need to do any rules work in order to use them in your game. Easy! Which we already established is good! The downside is the homogeneity that comes with fitting everything to the same framework; a lot of these settings feel pretty much the same, with the same tropes and conceits. Of course, that's more a problem for the future, once you're experienced and jaded, rather than right now.
If you're playing a different system, you still have all the same options but it's going to be much harder to find a setting book that uses that same system. If you find a setting for a different system, or that doesn't use a system at all (if you like Lovecraft and pirates and fantasy, I can think of one systemless setting you might really dig, just saying), you'll need to do a lot of work to convert it to your chosen rules. Although do some Googling before you start – others may have done the work and put their notes online. Gamers like to share.
A third option here, by the way, is to eschew pre-written game settings in favour of established media settings – playing in the world of The Dark Crystal, or She-Ra, or look those are the only two fantasy TV shows I know about, I'm bad at pop culture. Grab the setting bible or Wikipedia profile of your favourite property, give everything game stats (and again, Google first in case someone else did the work already) and off you go! It won't be an original game world, but originality is drastically overrated in roleplaying, and at least you know you (and hopefully your players) are already invested in this setting.
Create your own world!
But if you don't want to play in someone else's world, then go ahead and create your own! This is fun – for some people! It's not fun for others, and it's okay to admit it if that's you! There's often an attitude of 'you have to make your own games/settings/adventures to be a real gamer' in some old and shitty corners of this hobby, and it can get in the fucking bin. Anyone who likes games is a gamer, full stop.
That said, if you do like world-building, then crack open your favourite set of rules and welcome to the most fun you'll ever have on your own. You can build the fantasy world of your dreams and then make it concrete (in a way) by translating those dreams into game rules – by writing them down in an objective language that another person (with the same rule set) can understand without ambiguity or confusion. The High Elk King has +12 in Diplomacy, you write, and the reader nods with understanding, knowing exactly what that means, and is also impressed that your world has High Elks.
Building your own setting doesn't have to mean doing a huge amount of work, or that you don't have support. There are a lot of RPG world-building tools and resources out there, including books, blogs, videos and communities; there are also many sites, books and files with random tables for creating details, which can prompt your own ideas or help you flesh out the creative space. There's no minimum – or maximum – amount of detail you need to create for your own game world. The right level is the amount that you find enjoyable to create.
That said, don't make deep knowledge of your world a requirement for enjoyable play, because your players will never want to go as deep into your creation as you do. Let exploring lore be an optional treat for those who enjoy it, rather than a barrier for entry that prevents players from collaborating on story creation.
…or don't!
…look, I shouldn't do this, but I'm going to share a secret with you.
**leans in close**
Setting doesn't matter.
I mean, it can – if you want it to. But if you don't care too much about it, and your players don't care too much about it, and you all just want to get into this whole D&D-or-whatever thing right now, then setting is mostly just background colour and a bunch of irrelevant details.
Instead, you can create a shared imaginative space in the moment – one that's directly relevant to the game you play.
Here's what you do before/during your first session:
Come up with a village/town, 2-3 locations and 2-3 characters in it, then name them in ways that seem evocative and interesting to you.
Come up with an ongoing problem and link it to a location or character. Do the same with a smaller, more local problem.
Whenever your players ask a question like 'how many moons are there?', 'where do dwarves come from?' or 'is there a socialist worker's union in town?', ask them to answer that question for you.
If your players want you to answer the question, fine. Connect it to one of your established elements, then leave some fuzziness or ambiguity so that the players want to learn more.
Jot these details down as you go so that you don't accidentally contradict yourself. (Deliberately contradicting yourself is fine.)
Now just keep doing this, session to session.
BOOM DONE THAT'S IT YOU HAVE A SETTING NOW
Is this a shallow setting? I'd argue that it's as deep as it needs to be, and there's always the opportunity to focus and go deeper. More importantly, this is a setting that's based in what you and your players found interesting during play, and that leverages everyone's ideas, which means the buy-in from players will be stronger because they find those ideas more meaningful than something they skimmed in a book.
(Another quick tip – download the free World Profile worksheet for the Quest RPG. It's a wonderfully short and simple document that prompts just the right amount of setting detail, and it works for any game.)
This approach doesn't work for everyone, obviously. Some GMs (that's you, you're a Game Master now, fuck yeah) need to pin down more detail before they can feel confident communicating a setting. And some players don't want to help shape the world, because their enjoyment comes from the feeling that they're exploring something outside themselves. That's fine and fair – we all like different things. But if your group enjoys the shared part of 'shared creative space', this quick-and-dirty approach can yield amazing and fun results.
…good lord, that's a lot of words. I should stop now.
Come back in two weeks (ish) when we start digging into how to write a D&D story with all these tools – in which the first piece of wisdom is that you shouldn't try to write a D&D story.
I'll explain later. Promise.